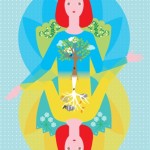 Separation, divorce, finding out about an affair or having one yourself, having a baby, losing somebody close, changes in jobs/career, unemployment – these are some of the many transitions we might go through.   Funnily enough, even positive changes can require some adjustment.
It can be helpful to have an objective perspective as you go through life's inevitable ups and downs and we can help guide you to a sense of calm around your next move.  Read our article on life transitions published in Mindfood here.
Book your appointment today
For fastest handling of your query, book now through our contact form and we will respond within one working day.  We look forward to working with you!