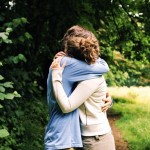 If your relationship is currently not working, couples therapy can help by examining your habitual patterns of relating, as well as identifying alternative ways that might suit better.
Most of the ineffective things we do in relationships fall into just a few categories:
• Blame or attempt to dominate
• Disengage/withdraw
• Do what the other wants, resentfully
These are the normal emotional reactions to feeling threat or stress.
Improving your relationship means learning better ways of responding.
In therapy you will increase your knowledge about yourself, your partner and the patterns of interaction between you. Therapy is effective when you apply new knowledge to break ineffective patterns and develop better ones.
We use an evidenced based couple therapy model known as the Bader-Pearson developmental model based on attachment, differentiation and neuroscience.  Further information on how we work with couples can be found here.  We are experienced with heterosexual and same-sex couples.
Read our free articles on the psychology of forgiveness or our story on building better relationships featured in Mindfood magazine.
Book your appointment today
For fastest handling of your query, book now through our contact form and we will respond within one working day.  We look forward to working with you!