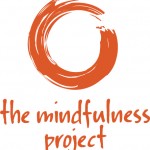 Seminars & workshops
Change it psychology is pleased to announce the launch of The Mindfulness Project, a series of one-day workshops incorporating mindfulness skills.  We can also offer shortened versions of these as seminars of 1 to 6 hours depending on your requirements.
There are four workshops on offer in coming months.  Our one day workshops may be for you if you're looking to learn new skills in a professional environment, facilitated by experienced practitioners, surrounded by people who understand what you're going through because they've been through similar experiences.
Our seminars and workshops are skills based, which means each session is structured, we set tasks to practice at home and you learn skills proven by psychological science to enhance your life.
Click on the name of the workshop for more about the content:
Each one day workshop will be $199 which includes morning/afternoon tea but not lunch.  Venue will be in Westmere, central Auckland.