What are the fees for therapy sessions?
Individual: First session $215, follow up sessions $170
Couple: First session $225, follow up sessions $195
Family: First session $225, follow up sessions $195
What can I expect?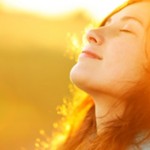 Change it psychologists will first ask you lots of questions about the issue that has brought you to therapy in the first session. It is also a chance for you to get to know them and vice versa and figure out if they are a good fit for you (i.e., do you feel comfortable with them and like they understand?) If you decide to work together your psychologist will help you identify your values and set realistic goals and outline a plan. You will learn how to handle sabotaging thoughts and master powerful tools, backed by the latest psychological literature, and move to a happier, more confident you.
How do I book?
For fastest handling of your query, book now through online booking, or if you have specific questions, email us or use the online form and we will respond within one working day.  We look forward to working with you on changing it – having more confidence and happiness in your life.