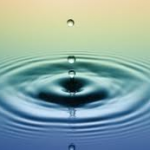 Mindfulness means paying attention to life in a particular way:
-Just as it is,
-On purpose,
-In the present moment,
-Without judgement.
(Jon Kabat-Zin)
Another definition of mindfulness is "learning to be in control of your mind, instead of letting your mind be in control of you."
Mindfulness is about experiencing the world in the "here and now" – it offers a way of freeing oneself from automatic and unhelpful ways of thinking and responding. It teaches us how to control our attention to be more effective in our lives.
What is treated by mindfulness? There have been studies showing the effectiveness of mindfulness interventions for a range of conditions including depression, anxiety, stress, OCD, chronic mental illness, eating issues, diabetes, cancer, chronic pain and more!
How effective is it? Although there have not been a large number of randomized control trials for mindfulness interventions, the research that is available shows that it is effective especially with depression, anxiety, and stress.  This is why our groups integrate both cognitive behavioural and mindfulness theories.
Why do mindfulness?
Stepping back from the situation gives you the opportunity to reflect and respond differently.
It can make life more meaningful because you notice each small moment and can benefit from participating in things you might otherwise miss
Increased feelings of relaxation and calmness can result
increased self-awareness, self-trust, and self-acceptance can result
You may develop an accepting attitude toward life and its challenges
Mindfulness is a skill that takes time to develop. It is not easy, and like any skill requires a certain level of effort, time patience and ongoing practice.
Enrol in our one day workshop 'A mindful approach to stress' or 'From emotional eating to mindful living'
For fastest handling of your query, book now through online booking, email us or use the online form and we will respond within one working day.  We look forward to working with you!