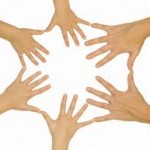 The term "Positive psychology" was coined in 1998 by the then president of the American Psychological association, Professor Martin Seligman. He identified 3 areas to study:
positive emotion, basically the study of happiness (how we feel; joy, gratitude, serenity, interest, hope, pride, amusement, inspiration, awe, and love.),
positive traits (strengths, virtues and abilities) and
positive institutions (democracy, strong families, free inquiry).
The term provided researchers and practitioners with a common identity and since then the number of research articles exploring some element of wellbeing has grown dramatically and the number of professionals using positive psychology techniques with clients has also leapt forward.
Seligman argued that the field of psychology had unduly focused on the negative aspects of our life experience.  The number of categories of illnesses in the book that psychiatrists and psychologists use to diagnose mental illness (the diagnostic and statistical manual of mental disorders: DSM) grew from 66 categories to 250 from the 1st to the 4th edition.
Seligman and another positive psychology researcher, Chris Petersen, wrote what they called the anti- DSM, "Character Strengths and virtues: a handbook and classification," which classifies 24 specific strengths under six broad virtues that consistently emerge across history and culture: wisdom, courage, humanity, justice, temperance and transcendence. It looks at "what's right about people."
Why is it important? Since the field began there has been an explosion of happiness books onto the shelves by leading researchers.  It might be tempting to dismiss working on our own happiness as naive, hedonistic, or trying to solve complex problems by being simple-minded, and many of my clients wonder if it is selfish to pursue their own happiness even saying that it feels wrong to focus on it.
What's interesting is that research has shown that being happier has many benefits including
health and physical benefits
social, and
mental and
emotional benefits
Studies show that happy people are
more healthy, energetic, have stronger immune systems, physically healthier, and live longer
more charitable and co-operative, better liked by others, have richer networks of friends and social support, contribute more to society, get married and stay married
more flexible and show ingenuity in their thinking
more resilient in face of hardship, better leaders /negotiators
What is gained by focussing on positive psychology? Positive psychology is about finding out what making people lastingly happier.  It is not about saying that we should never experience so-called 'negative' emotion, as that would not only be unrealistic but would also rob us of some of our deepest experiences, which we ultimately learn from and may even come to see as a crucial element in our growth.
As stated in a 2005 article by Seligman and others, "Research findings from positive psychology are intended to supplement, not remotely to replace, what is known about human suffering, weakness, and disorder. The intent is to have a more complete and balanced scientific understanding of the human experience—the peaks, the valleys, and everything in between."
How effective is it? The same article reports that writing about three good things that happened each day and why they happened, and using signature strengths of character in a new way—made people happier (and less depressed) up to six months later.  Many more proven happiness interventions have been written about in the 4 years since that article was written and if you're interested in this field, check out the Change it Top 7 positive psychology books