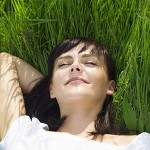 We all want to be happy but have you ever considered what ingredients are needed to ensure lasting happiness?
Traditionally, the field of psychology has focussed on alleviating misery but has had little to say about human flourishing.  This happiness workshop explores the science of happiness from the perspective of positive psychology which focuses on strengths and well-being.
We cover many aspects of positive psychology including:
how positive emotion is as important to how long we live as not smoking
how we promote well-being and flourishing
specific scientific methods to improve your own happiness and wellbeing!
For more information and to see the brochure, click here.